Sports / PE
Children from Moorhouse took part in the IPLCN cycling event along with 9 other schools. The event was held at Spotland Primary school and Ethan, Lucy, Sienna and Cadence represented our school. They thoroughly enjoyed themselves and were a credit to Moorhouse.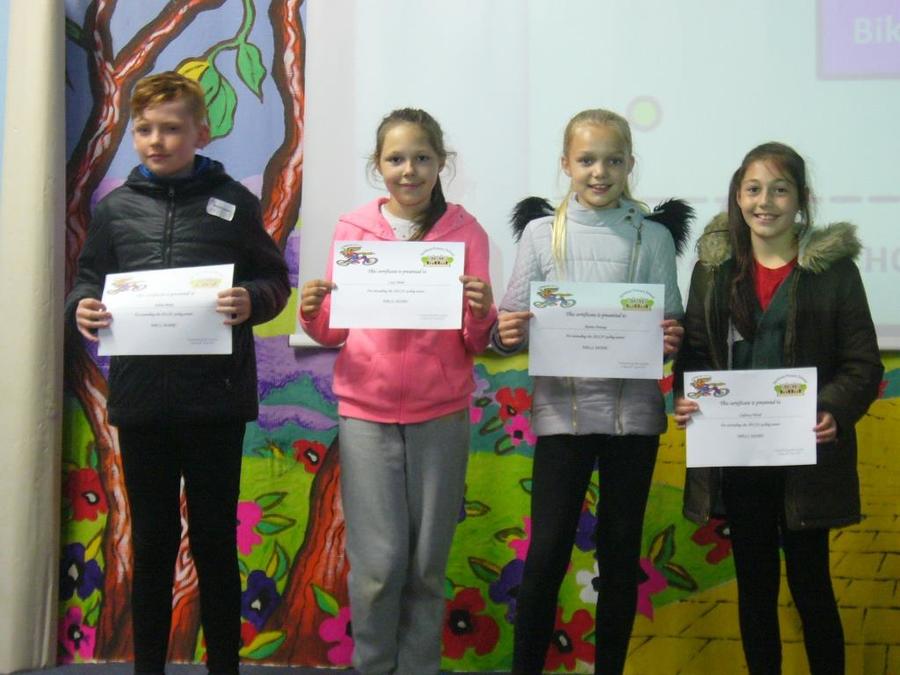 Children in Year 4 have been participating in Karate lessons. Click on an image to veiw

During PE, children have been following the 'Cyber Coach' on the screen. Click on an image to veiw

Children throughout the school have been enjoying learning the skills needed to be successful on the climbing wall. Below are Year 6 pupils during a P.E. lesson.