Welcome to Year 3 Swallows
Homework- is sent out each Friday and is due back the following Wednesday.
PE- is every Tuesday and Thursday afternoon.
Autumn 1
Maths
We will be focusing on place value for the first term this year, we will be representing numbers using different resources. We will be focusing on 2, 3, 5, 4 and 8 times tables during this year.
English
Our English lessons are linked to our class text 'Orion and the Dark'. We will be recreating this story using a story map, then rewriting parts of the story. We will also be creating a Non-Chronological report based on nocturnal animals.
Science
In Science we are investigating light, dark, reflection, and shadows. We will explore how shadows are created and go on to creating our own shadow puppets.
Computing
We will be looking at how networks work to link together computers and laptops.
RE
PE
We will continue to use our Freddy Fit equipment for circuit training in some of our PE lessons. We will also be learning about creative dance.
French
This term we will begin with learning basic greetings.
We have really enjoyed tree planting over the last two weeks. The children have worked really hard even in the wind and rain!
Space Week- Designing and making Space Shuttles
We researched space shuttles and designed our own shuttles to take a crew to the International Space Station.
Touchstones- Rivers and Geography Trip
We visited Touchstones to learn all about Rivers. We talked about the journey of a river and how rivers affect their local environment.
Our flowering plant life cycle videos
Our Science topic for the Spring term is Plants. We found out about the life cycle of a flowering plant and then created our own videos to help us remember each part of the cycle.
This half term we have been learning about gymnastics in our PE sessions. We have thought about different balances, travelling on different parts of our bodies, forward rolls and even tried handstands.
Freddy Fit- Circuit training
Creating Viking Longhouses
We were very busy in the last week of half term creating our own Viking longhouses. The children designed their own houses and collected natural materials to help create them.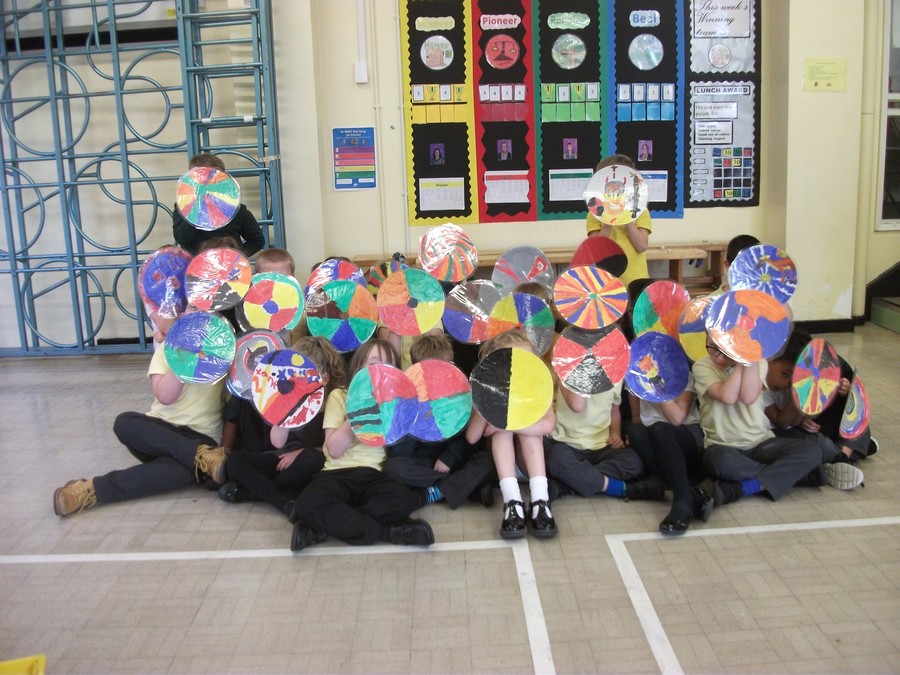 We have designed and painted our own Viking shields. We thought about how we would use them to protect ourselves in battle.
This week we visited the climbing wall. The children were brilliant at being 'spotters' to keep each other safe. We had a few bumps and scrapes but lots of fun.